MK Hope Academy @ Marao Village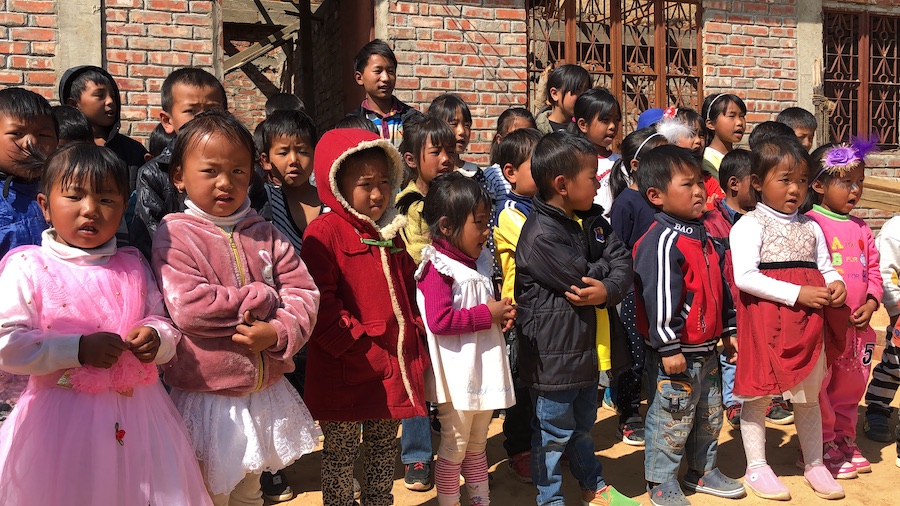 MK Hope Academy @ Marao Village
Cosmo and Sarah are traveling back to Marao Village to bring hope for the next generation. They need your prayer and financial support. Cosmo and IMN have traveled to Marao village, located on the Indian and Myanmar Border, for the last few years and have seen a huge need for a new school. The fifty-plus children of the village spend their days wandering around with no school to attend. During our travels, we discovered similar situations in the neighboring villages--including many orphans and underprivileged children that cannot afford basic supplies even if they had access to a proper education.
In 2017, we started sponsoring one teacher at Marao. The support and commitment in the village has prompted us to start a Christian private school that will give hope, a proper education, and most importantly an invitation to know Jesus. This new school is scheduled to open in January 2020. The school will house Kindergarten through 12th grade; will teach life skills such as mechanics, wood craftsmanship, other crafts/arts; and offer Bible classes.
We've Built the Building, but the Work is Just Beginning
In addition to the school building, we are building a boarding house to accommodate children from neighboring villages as well as the school staff. The school will include an outreach program, taking the children to regional cities for the purpose of reaching out to non-Christians with the hope of Jesus and his salvation message.
The end goal of this school (in combination with our other schools), boarding house, and outreach program is to train 10,000 disciples from Naga tribes to sent out as missionaries and evangelists through their own workplaces in order to reach their own people and the peoples around them with the salvation message of Jesus.
Give Toward the Completion and Staffing of Our New School!